Lateraling To Another Investment Bank?
Even as some investment banks cut staff, the competition for junior bankers is raging on Wall Street. Both bulge-brackets and boutiques alike have bolstered associate compensation to compete with the buy-side – and each other. Over the years, we have placed hundreds of lateral investment banking candidates. Often times, moving to a new platform as an unknown quantity can put you in a precarious situation come bonus time. It can be difficult to be compared to the tenured employees who have an existing internal support base. A good recruiter will advise you to ask for some type of bonus clarity before accepting.
Reasons to Make a Lateral Move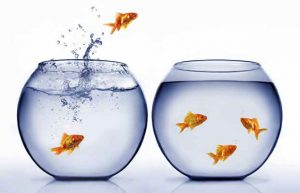 If you can't stand your investment banking group and want nothing more than to end your misery in a violent way every morning when you wake up, then you might have an actual good reason to make a lateral move to another bank.
It is also extremely hard to move rankings year to year. Someone who is mid-bucket in 2017 will probably be mid-bucket in 2018. That is why getting a guaranteed ranking your lateral year is important to securing your compensation in the long run. So what ranking should you ask for? I think it's fair and reasonable to ask for whatever ranking you have previously been ranked. If you have been ranked in the top 25% historically, it fair to ask for a top 25% ranking.
Making a Lateral Move into Private Equity or Hedge Funds 
If you're a junior investment banker pondering a move across to private equity, there's some good news – private equity firms and hedge funds, faced with a shortage of talent in investment banks are becoming more flexible.
This doesn't, however, mean that it's getting any easier. Private equity firms and hedge funds still want 'winners', they still want the elite, but they're willing to cast that net even further or take a chance on someone with little to no experience.
It is important to note that since private equity firms and hedge funds conduct interviews a year in advance of start dates, you should expect to stay in banking for 3 years rather than 2 if you switch to another bank.
Pro-Rated Bonus vs. the Coveted Guarantee
If you are currently unemployed and not expecting a bonus it is unreasonable to ask for anything more than a pro-rated bonus based on your start date. In practice, most banks will not offer guarantees of any type to Associates or VPs, even if they are gainfully employed. Luckily, clients are often able to give verbal guidance. When our clients give verbal guidance or a bonus range they almost always hit that range or number. Unfortunately, getting a guarantee bucket or hard number happens much less frequently.
I think asking for a guarantee of some sort starts the compensation conversation. It is a good thing to set expectations. If you are not offered a guarantee (which you probably won't be if you are a VP or Associate) it does not mean you should turn the job down. Rather,  you should try to get some clarity from the hiring company or recruiter to help guide your expectations.
In the end, it is important to conduct your own due diligence, talk to mentors and meet with people in and out of the industry to see if a lateral move is a right move for you.