Meridith Dennes Joins The Harrison Rush Group as COO, Managing Director, Diversity and Inclusion
November 26, 2018, New York, NY – Global financial search firm, The Harrison Rush Group, has hired Meridith Dennes as its Chief Operating Officer. Dennes will also assume the role of Managing Director, Head of the firm's newly established Diversity and Inclusion practice. Dennes was most recently a co-founder of Project Eve, a global community dedicated to helping millions of women navigate their careers. Prior to founding Project Eve, she spent 15 years working in investment banking where she originated and structured strategic funding and liquidity solutions for financial institutions and corporates.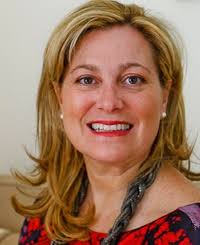 According to the 2017 World Economic Forum's Global Gender Gap Report, "Female talent remains one of the most underutilized business resources." In some industries, like finance, this is especially clear. In finance, as career level rises, female representation declines. Although 46 percent of financial services employees are women, at the executive level, it's only 15 percent." As a former investment banker, I fully appreciate the need for more women and minorities in financial services" Dennes said. "Promoting women and minorities into senior roles is not simply ticking a diversity box, but it also improves the long-term health and success of the business."
"For more than ten years, Harrison Rush has remained committed to recruiting the best talent in the industry and embracing the diversity of these candidates," says Tom Ragland, Managing Partner of Harrison Rush. "Dennes' work in this space will serve to further strengthen our capabilities for clients seeking to ensure that they have and are developing the talent with the highest potential in these critical roles," said Tom Ragland, Managing Partner of The Harrison Rush Group.
For more information, please contact Meridith Dennes of Harrison Rush at 917 754 6208 or [email protected]
About Harrison Rush
The Harrison-Rush Group is an executive search firm dedicated to serving the global recruiting needs of investment Banks. Our Investment Banking recruiters search out top talent with deep expertise in Corporate Finance, Mergers, and Acquisitions and Capital Markets. Our financial services recruiters are active in New York City, San Francisco, Los Angeles, Boston, and Chicago. Drawing upon our collective industry knowledge and a robust network of relationships we are able to exceed our clients and candidates' expectations.
About Project Eve
Project Eve is a digital publisher that offers mentoring, networking, and support to women in business. With a readership in excess of 12 million monthly viewers, Project Eve motivates women to think beyond traditional career boundaries, support one another, embrace change and view challenges as opportunities.